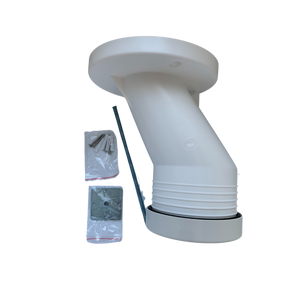 Sustainable Solutions Online Shopping
M-147380 Back Outlet Connector For P-Trap Bowls
Regular price
$30.00
$0.00
Unit price
per
The M-147380 Back Outlet Connector For P-Trap Bowls 609450 is compatible with Caroma Back Outlet Toilets 609450, 609450W and 829107W.
To fit older bowls, take off the top rim with the black gasket and the main tube can be trimmed at that end.
Supplied standard in the 829107W bowl box. 
---